MEET THE TEAM
Our SHERPA Breath & Cold Master Trainer team is a remarkably unique leadership crew that supports your growth along this path. We offer the pinnacle of experiential programming with a kind, approachable style that provides world-class education and experience in the breathwork, cold exposure, and health optimization space. 
Each of us works full-time in this arena, tirelessly continuing our own education, and striving to provide peak experiences for every program attendee. We champion workshops, pro athlete training, corporate events, curated programs, conference speaking gigs, consulting and instructor certification programs as our peak expression. Our collective certifications, hours of guiding clients, space-holding experience, exploration of health practices and soulful connection to this work are all dedicated to reflecting how much capacity you hold to achieve your dreams.
 Together we go far! 
Kristin Weitzel
Founder & Fearless Leader
---
Kristin is a health and high-performance maven, nutrition specialist, certified fitness trainer, and leader in the global breathwork and cold exposure space. Her trademark wit, wisdom, and female biohacking expertise are shared on international stages as well as in her 'Warrior Woman' programs that guide others through potent transformational experiences.
Her continued curiosity and desire to learn form the best mentors on the planet - proliferates her vast skillset and knowledge that she has curated into this work to celebrate and build resiliency with a wider audience.
Kristin also hosts the WELLPOWER Podcast which blends biohacking and wellness subject matter expertise, inspiring guests, and practical application of tools to lead clients and listeners alike. As a progressive voice, dynamic leader, and comfort zone crusher, she questions how far the human body can go, and helps others realize their capacity for greatness.
Favorite plunge attire: orange, sporty bikini at sunset in a frozen lake
Favorite breathwork track artist: Trevor Hall
Gillian Simpson 
Master Trainer, Canada
---
Gillian was introduced to deliberate cold exposure after her third baby was born.  When her daughter turned 3 months old, she attempted her first ice bath, and was immedaitely hooked! Not only was it the most invigorating and empowering feeling she had ever felt, it took her right out of her funk; postpartum depression and hormonal dysfunction. 
A rockstar firefighter in her earlier career, Gillian knew how to lean back into becoming a role model for females in this new space. As she recognized the power of the ice bath, she made it her passion, career and life focus to share breathwork and cold therapy with others. 
Becoming one of the first Canadian SHERPA Breath & Cold Instructors in 2022, Gillian took her training to the next level and opened Canada's first Guided Breathwork and Ice Bath Studio - 'For The Love Of Ice'.  Less than a year later, Gillian was invited to train into the SHERPA Master Trainer she is today. As she undertook the rigorous work to ready herself for training other instructors, she deeply understood that she's landed exactly where she is supposed to be -  rocking her business in Ontario, staying sweetly in Mom life, and sharing the magic of this program with a larger global community.
Favorite plunge attire: A bold one piece 
Favorite breathwork music artist: Halluci Nation
IG: @for_the_love_of_icebaths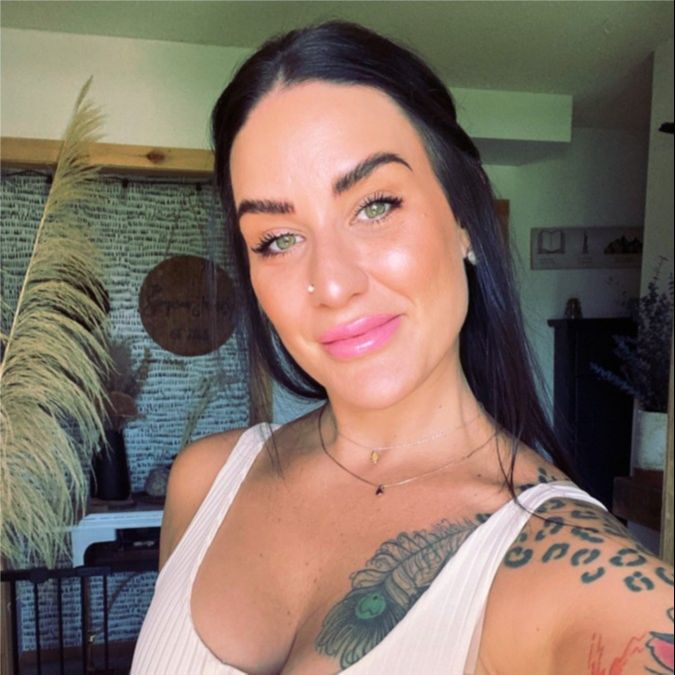 Jeremiah Davidson
Master Trainer, US
---
Jeremiah is Colorado raised with southern roots, a true lover of country mountain life. When he's not on a yoga mat, he's probably nestled under a ponderosa pine or singing songs around a campfire. 
Jeremiah's early years were filled with a wondrous spirit of adventure; he has lived across a few different countries in a handful of urban settings and rural countryside.  Amidst his travels, he managed to complete an undergraduate degree at the University of Washington and a graduate degree in psychology at New York University.   
Jeremiah's first ICE experience was during a plant medicine retreat in California.  While completely shocked with both intensity and wonder, Jeremiah felt an inner calling to work with ICE.  He leads group and individual focused offerings across the Denver metro area.  Jeremiah loves the energy created during team sessions and the vulnerability of individual practices.  Merging science and spiritually, Jeremiah speaks often to the human historical use of breath and sacred water for healing.   
Favorite plunge attire: Vuori Shorts
Favorite breathwork music artist: A Constant Rotation!
IG: jeremiah_myst_davidson
Lina Midla
Master Trainer, US
Community Manager
---
Lina Midla is a mom of 2, a die-hard coffee lover, and a highly certified functional fitness coach who has spent the last 15 years studying, sharing, teaching, and coaching strength and wellness modalities to her incredible client base. She is thrilled to add the power of breath and cold exposure to her arsenal and she's even more excited to be teaching these life-changing tools to practitioners and coaches across the nation! 
Whatever your goals, Lina is on a mission to ensure that you have the resources you need to apply the "right" stresses to the body & mind so that you can become LIMITLESS in your pursuit of all life has to offer!
Favorite plunge attire: A Sporty, High-Waisted, Brightly Colored, 2 Piece!
Favorite breathwork music artist: Beautiful Chorus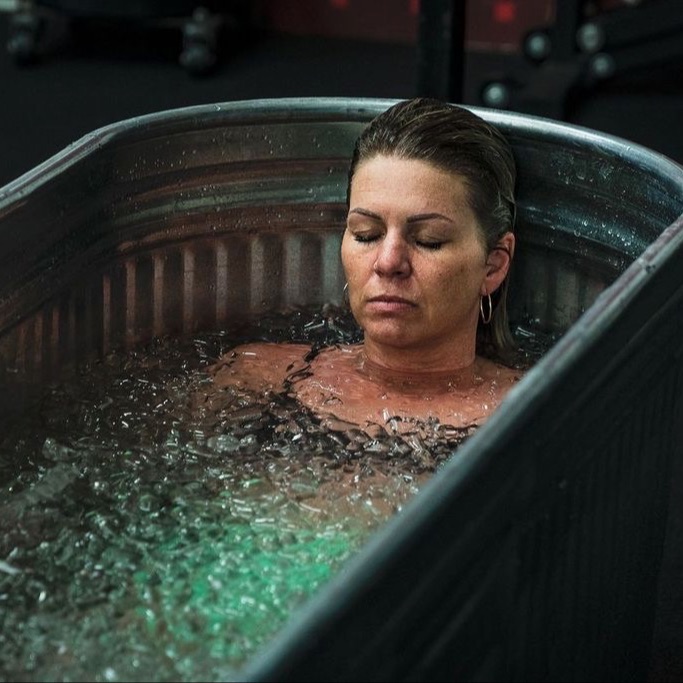 Meghann Mundt
Master Trainer, US
---
Meet Meghann Mundt, a Nervous System Coach who is dedicated to guiding individuals through transformative experiences. Meghann specializes in using deliberate cold exposure, breathwork, sound therapy, and somatic healing to empower her clients to uncover the person they have always truly been. Meghann's expertise is backed by certifications, including being a SHERPA Breath & Cold Master trainer.
She is also a certified health coach, Reiki practitioner, an expert in applied women's neurophysiology, and has honed her skills in somatic healing through Embody Lab.
As a resilient two-time cancer survivor, having faced Leukemia at the age of 15 and Thyroid cancer at 30, she knows firsthand the challenges of overcoming health obstacles. Meghann's personal struggle led her to discover the healing potential of ice baths during the summer of 2020. 
Through her dedication to self-discovery and perseverance, Meghann found that cold exposure served as a powerful tool to reset and heal her nervous system, allowing her major health issues to go into remission. Meghann's journey as a coach is driven by a passion for education and empowering others.
Favorite plunge attire: 
Favorite breathwork music artist:
IG: @icecoachmeg
Nic Zahasky
Master-in-Training, US
---
Culinary Chef - Specialty Foods Educator - Breath & ICE Coach
An executive chef since 2002, Nic has launched, run and redeveloped restaurants and food-service programs in Nevada, California, Iowa, South Dakota and Minnesota. He has cooked for many elite figures such as Madeline Albright, Micheal Pollan, Arun Gandhi, Wailin' Jennys, the King and Queen of Norway and Five for Fighting, along with independent contracting for the bullet proof executive himself, Dave Asprey.
In 2011, Nic retired from his executive chef role and left "the corporate lifestyle" to pursue self-training and re-wilding through "biohacking" and Ancestral nutrition. He began racing for the first time with this new-found energy, strength and passion, and began to consistently win national obstacle course races and competitions. Quickly becoming a public figure and personality for his approach to ancestral health. In this time he began to bring more awareness and accessibility to breathwork and I.C.E., which drastically improved his personal and professional practices. 
Favorite plunge attire: 
Favorite breathwork music artist:
IG: @revelandbreathe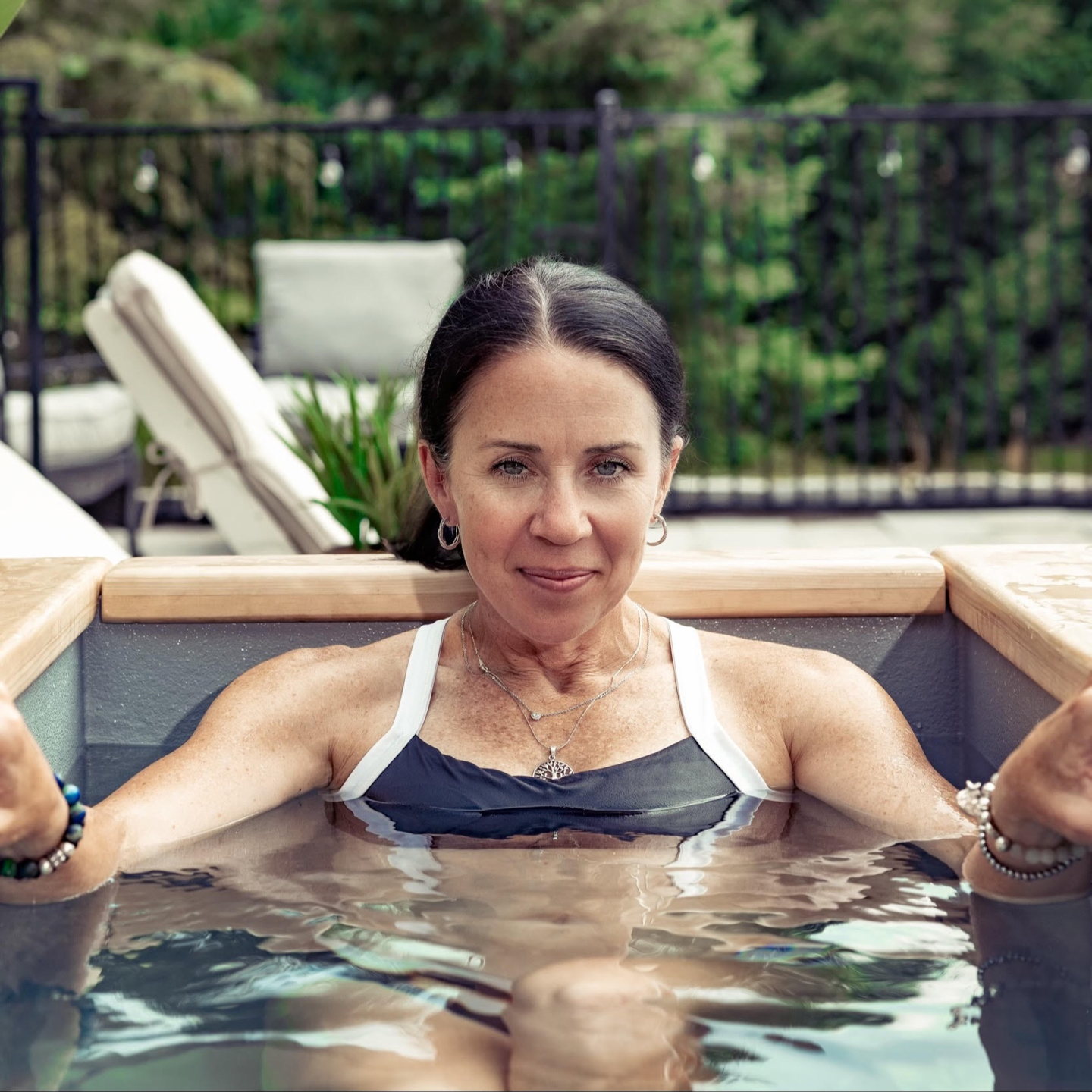 Shannon Rizzi
Master Trainer, Canada
---
My name is Shannon Rizzi, I'm a SHERPA Breath & Cold Master Trainer and Co-founder of Ice Works Bath Co. My life is unrecognizable from 6 years ago, this is when I began to make massive shifts in my life. I was in the corporate grind, racing Ironman at a competitive level, unbalanced, unfulfilled and had no idea who I really was. I knew there had to be more. This drove me to start making shifts in ALL areas of my life. During this same time my partner discovered cold immersion via Wim Hof, fell in love with the practice and wanted to share it with others.
It wasn't until 2 years ago that I adopted the practice personally. I had never felt so grounded and in flow, I was able to approach life with ease and grace and felt so damn empowered. It created such a deep connection with self – something I had never experienced before. 
This sparked my journey to get SHERPA Certified, and now, a Master Trainer. I feel blessed to be able to support others in embracing their own transformative experience with breath and cold.  I witness these practices transforming people's lives - I've witnessed deep, spiritual and emotional healing take place. 
And last but not least, most importantly, I am mama to 6 year old Max and partner extraordinaire to Joe Rizzi. 
Favorite plunge attire: 
Favorite breathwork music artist:
IG: @plungewithshannon and
Kori Morton
Master-in-Training, US
---
Kori Morton is a SHERPA Certified Breath & Cold Coach, dedicated to empowering individuals to unlock their true potential. With a background in teaching Special Education and a Master's in Education Policy from Loyola Marymount University, Kori brings a unique blend of expertise and compassion to her coaching practice. She skillfully guides clients on a transformative journey, utilizing the power of breathwork and cold therapy to optimize their well-being.


As a retreat Co-Host, Kori creates immersive experiences where participants can dive deep into the world of breath and cold therapy. These retreats also provide a nurturing space for rejuvenation, self-discovery, and profound self-awareness. Kori's holistic approach encompasses physical, mental, and emotional well-being. With additional certification as a CrossFit Level 1 Coach, she is well-equipped to guide clients in achieving their fitness goals. As a wife and mother, Kori understands the significance of self-care and intentional living. She is passionate about helping clients launch their dreams and live with purpose, empowering them to unlock their untapped potential and cultivate resilience.
Favorite plunge attire: Shorts and a sports bra
Favorite breathwork music artist: Trevor Hall
IG: @korilivin